Legion Baseball Advances to Chairman's Cup Finals
|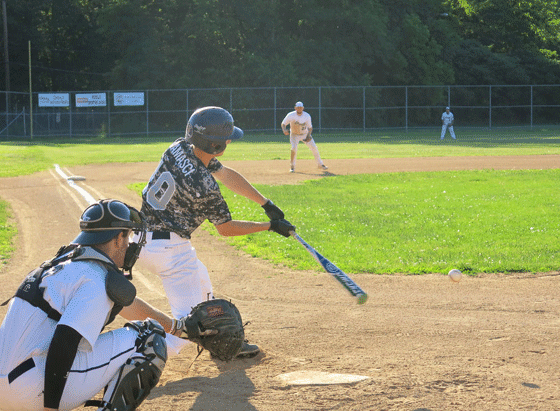 Medford's Dom Ramasci
– Allison Goldsberry
The Medford Legion baseball team advanced to the Chairman's Cup Finals with a 2-1 win over Billerica on Tuesday.
A walkoff single from Dom Ramasci (Medford) that scored Brendan Greene (Winchester) gave Medford the victory. Greene also scored Medford's other run.
Winchester's Billy Christopher pitched a complete game, giving up four hits and no earned runs.
Medford, 13-7, will face Newton in the Chairman's Cup Finals. Game one of the best of three series is Wednesday at Playstead Park. First pitch is at 5:30PM.