Severe Thunderstorm Causes Flooding, Damage in Area Monday Morning
|
A severe thunderstorm brought heavy rain and localized street flooding to Medford and the area on Monday morning. Several local roads flooded, leading to dangerous driving conditions and water in homes and businesses. According to the State Police, the National Weather Service is investigating whether a tornado touched down in Revere. Multiple trees and power lines came down in Revere and the State Police are asking people to use caution in the area while the damage is being cleaned up.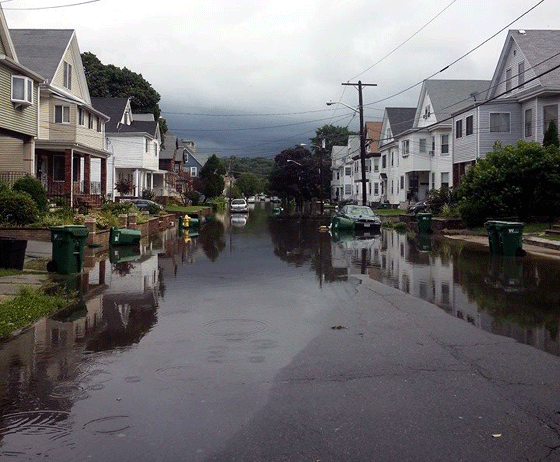 Medford's Sheridan Avenue. Photo by Ryan Hayward.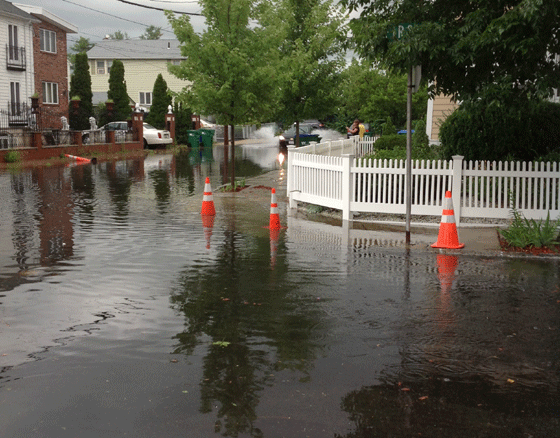 First Street and Bradbury Avenue in Medford.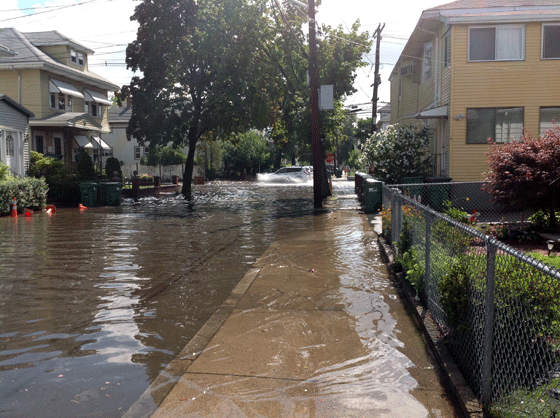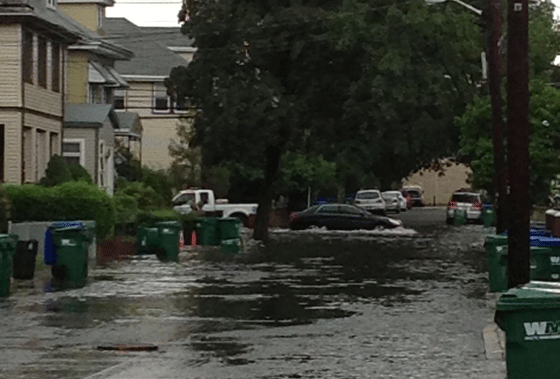 First Street and Middlesex Avenue in Medford (both above).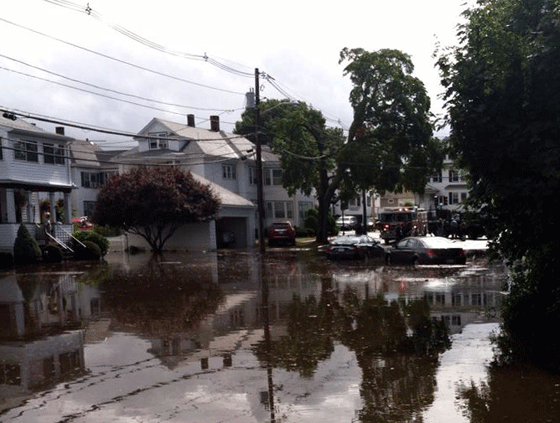 Lawrence Road and Clifton Street in Medford. Photo by Kathy Andre.
The following photos were taken by a State Trooper assigned to State Police K-9 Unit that is assisting in Revere. The photos show damage from a neighborhood near Routes 107 and 16.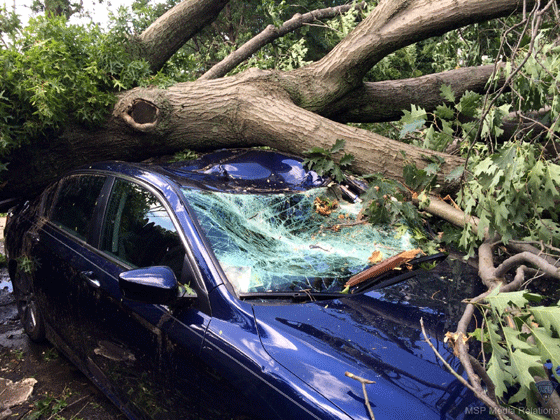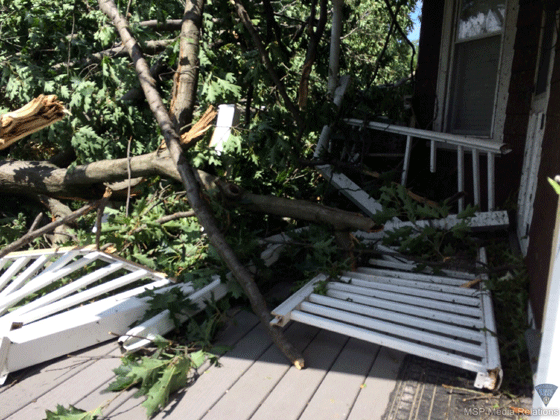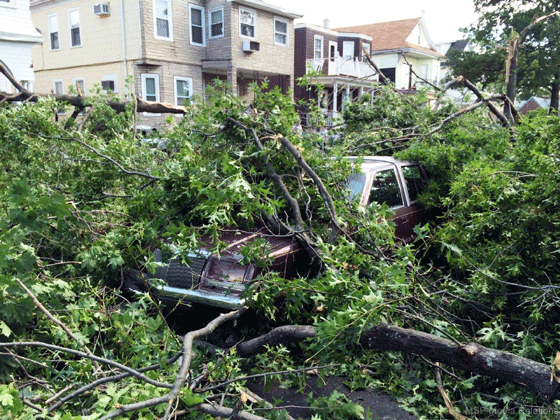 – InsideMedford.com