Medford's Donuts With a Difference 'Best of Boston'
|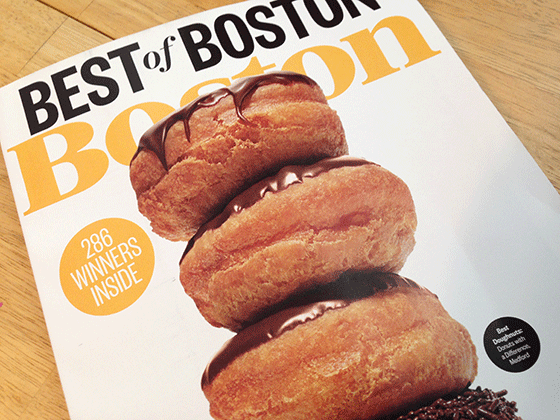 Medford's Donuts With a Difference has made the 2014 Best of Boston list. The annual list includes 286 winners, according to Boston Magazine.
"Visit this delightfully retro storefront, and you'll be rewarded with melt-in-your-mouth honey-dipped spheres, jumbo coffee rolls, and coconut cake rings with the perfect bite. Best of all: Each confection is affordable enough to justify buying a dozen any day of the week."
As any Medford resident knows, it's always best to get to Donuts With a Difference early; their delicious treats go fast!
– InsideMedford.com