Benefit for MHS Student Injured Abroad August 22
|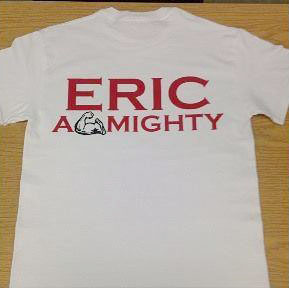 A benefit is planned to help a Medford resident who was recently injured while on a senior trip abroad.
The "Eric Almighty Benefit" on Friday, August 22 will help cover the medical expenses of Eric Ferrazzani, a 2014 Medford High School graduate. The event is taking place from 7-11PM at the Medford Elks, located at 19 Washington Street. The 21+ event will include a DJ, silent and live auction, raffles, and a cash bar.
Tickets are $20 each. A table for ten can be reserved for $200. 100% of the event's proceeds will go directly to the Eric Ferrazzani Benefit Fund.
For more information contact: Jackie Covino – 781-391-5860, pjpckmcov@hotmail.com; Marie Giannino, 781-799-4068, iluvmaddi@aol.com; or Tina Dell'Anno, 617-851-9409, Tina.dellanno@yahoo.com.
According to an online fund established to support Ferrazzani, nearly $30,000 has been raised from over 300 people in the last month.
– InsideMedford.com