Guzik Ends Bid for State Rep
|
– Allison Goldsberry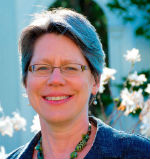 Medford resident Sharon Guzik has bowed out of the race for state representative, according to an announcement recently released by the candidate.
Guzik, a former Medford School Committee member, cited personal family reasons for ending her campaign.
She thanked supporters in her statement and also said she will continue to remain involved in the community.
"I deeply appreciate your support for my campaign. It means so much to me personally. The people behind a campaign are what make it a strong grassroots movement, and your support was an important part of that," said Guzik's statement. "One of the best parts of the campaign for me was meeting so many people in the district and hearing their stories. I truly believe that a small group of people working together can change the world, and I will continue my efforts on behalf of our community both here and across the Commonwealth. I hope you will also stay involved and I look forward to future opportunities to work together to bring about positive change to our community."
The four remaining candidates for state representative are Erin DiBenedetto and Nick Lanzilli, both from Medford, and Somerville's Christine Barber and Craig Rourke.
The field will narrow following the state primary on September 9. One Democrat will advance to the general election in November; there are no Republican candidates. Medford resident Nick Lanzilli is running as an independent candidate so he does not face any primary challengers and will compete in the general election.
The state representative seat was formerly held by Carl Sciortino, who resigned from his seat in April to lead the AIDS Action Committee of Massachusetts.