Registration Open for 8th Annual Granara-Skerry Pancreatic Cancer Walk/Run
|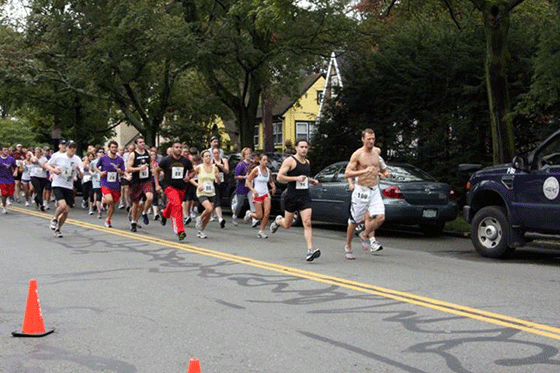 The 8th Annual Granara-Skerry Pancreatic Cancer Walk/Run is taking place on Saturday, September 27.
All proceeds from the event are donated to the Massachusetts General Hospital for Pancreatic Cancer research. The Run/Walk will start and end at the American Legion Hall on Winthrop Street. Registration will begin at 8:30AM. The Run will start at 10:00AM, with walkers following. More details are available at pancure.org.
The annual 5K Walk was started by the late Kathleen Granara-Skerry, a Medford native who herself was a victim of pancreatic cancer in 2009. Since the inception of the Walk and the later-added Run, over $600,000 has been raised, facilitated and donated for Pancreatic Cancer Research at MGH.
Granara-Skerry bravely battled her illness and organized a local walk that has raised several hundred thousand dollars for research.
After heading all the way down to the Cape years ago and braving 60 mile-per-hour wind and pouring rain to take part in a cancer research walk, Granara-Skerry decided to organize a walk closer to home.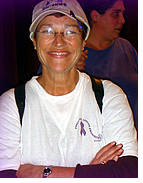 The 3.1 mile walk raised awareness of pancreatic cancer, the fourth leading cause of death among cancer victims, brought in research money, and provided support and comfort for those suffering from the disease.
Granara-Skerry was diagnosed with the disease in September of 2005 and received treatment at Massachusetts General Hospital. She underwent the Whipple surgery- the only hope for a cure- in October and received radiation treatment from December 2005 through November 2006. Granara-Skerry was cancer-free from December 2006 through February 2008 but unfortunately had a recurrence of the cancer in March 2008 and had to undergo chemotherapy.
Speaking in 2008 before the walk, Granara-Skerry said pancreatic cancer is a particularly deadly cancer of which little is known about and where surgery is only an option for 15% of patients. She said research funding is essential so doctors can find out more about the disease and how to prevent it.
"The research, it just isn't there and that's what's needed because the early intervention is so critical," said Granara-Skerry.
– InsideMedford.com