Barber Earns Endorsements in State Rep Race
|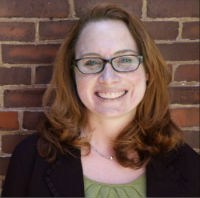 Christine Barber announced the endorsements of Mass Alliance, Progressive Massachusetts, The Progressive Democrats of Somerville, Medford for Massachusetts, Cambridge Somerville for Change, and Progressive Democrats of Massachusetts. Organizational leaders say it is Barber's effective leadership on a wide array of progressive public policy matters which led to every progressive organization lining up behind her in the final stretch leading to the September 9 Democratic Primary.
"Christine has a real record of advancing progressive policies with the experience to get things done at the State level," said Jordan Berg Powers, Executive Director of Mass Alliance. Mass Alliance is the leading Massachusetts coalition of progressive organizations including civil rights, economic justice, reproductive rights, environmental, healthcare and peace organizations that work together.
Ben Wright, Executive Director of Progressive Massachusetts, explained "Our members carefully reviewed all the candidates and overwhelmingly decided to endorse Christine Barber because she has been strong and effective progressive leader for years as a policy expert, and we are confident she will continue as a strong progressive leader on Beacon Hill."
Local progressive groups Progressive Democrats of Somerville, Medford for Massachusetts, and Cambridge-Somerville for Change also announced endorsements of Barber.
"Christine has helped improve her community and Massachusetts through her activism." said Katie Wallace, Chair of Progressive Democrats of Somerville.
"Christine is the right choice for progressives," announced Erin Rist, chair of Medford for Massachusetts. "She has the experience and the dedication to our progressive ideals to be a fantastic State Representative and a worthy successor to Carl Sciortino." Medford for Massachusetts is a progressive community organization formed by neighborhood leaders for Elizabeth Warren's campaign in 2012.
"I know government can improve the lives of its citizens because I have spent my entire career working toward strengthening the communities that we live in and supporting working families." said Barber, a policy expert with years of experience advocating for Medford and Somerville families. "From my time as a community organizer in the Jesuit Volunteer Corps, to my work to ensure health care access for all, I have worked to bring positive change in our neighborhoods. I am proud to have the support of these groups who represent the progressive values I want bring to the state level."
Barber has also earned endorsements of the Massachusetts Teachers Association, the Boston Teacher's Union, SEIU Local 509, NASW-MA, Grey2K, Mass Voters for Animals, and the Sierra Club of Massachusetts. She earned a Masters of Public Policy and Administration from the University of Massachusetts Amherst and a Bachelor's degree from the College of the Holy Cross in Worcester.
To learn more about Christine Barber:
www.ChristineBarber.org
www.Facebook.com/ChristineBarberStaterep
www.Twitter.com/Barber4StateRep
– Submitted by Christine Barber's campaign