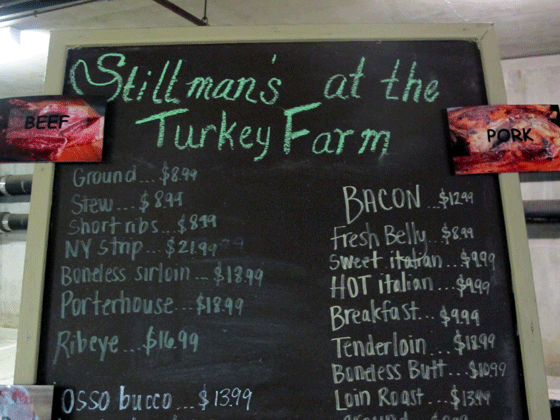 The Medford Farmers Market joyfully announces their Winter Market Season beginning December 5th and running Thursdays from 3-7PM through March 6, 2014 at the Hyatt Place Hotel in Medford Square. The Market includes local farms, bakeries, dairies, wineries and more: it's one-stop-shopping! The Market accepts credit cards from everyone and has a $20 matching EBT program, the useage of which, they are proud to announce, has increased dramatically year over year.
In addition to offering staples and treats for the kitchen, the Medford Farmers Market is inaugurating a new event series this winter: Food, Fun, and Fodder. These educational happenings include healthy, budget-friendly recipes, cooking contests, and festivals that highlight Medford's diversity, holidays, and traditions. There will be something fun every week! Once a month they will be turning the volume way up at Fodder, an all new, high energy, hands-on, and interactive Market festival. Expect films, cooking demos, adult and children workshops, and more.
2013-2014 Vendors include:
Brookford Farm (vegetables, breads, grains, and meat)
First Root Farm (winter vegetables and greens)
Farmer Dave (winter vegetables)
Saluna Garden Farm (herbs, spices, teas and coffee)
Stillmans at the Turkey Farm (beef and pork)
Foxboro Cheese (cheese and meats)
The Amazing Smokehouse (smoked fish)
Doos P.K. (vegan spreads and dips)
Heinselmen Confections (confections)
Violette Gluten Free (gluten free confections)
Zoll Cellars Winery (local wine)
Coastal Vineyards (local wine)
More coming!
Fun: Cooking Exchanges and Contests
Dec 19: Holiday Cookie Exchange – Make 3 dozen of one kind of cookie and bring to swap out with others.
Jan 9: Good Luck Recipe Exchange – Dumplings, collard greens, hoppin' john — all are good luck foods that use winter produce. Make a batch of your favorite New Year's food and bring it, as well as copies of the recipe, to share at the Market.
Feb 13: Chocolate Wars: Prove to our panel of judges that your chocolate creation is the new Love Potion #9.
March 6: Spring Cleaning: Trade in that 5-speed Huffy for an old school Weber! Bring any non-food items from home that you would like to barter with other Medford residents for their goods.
Fodder: Market Festivals (dates TBD). Themes may include:
The Art of Eating Local
Thaw: Prepping the Garden for Spring
Rooted: Agricultural History of Medford
Closing the Loop: Food and Sustainability
Learn, eat, exchange, and gather on chilly Thursday nights at the Winter Farmers Market!
Please email medfordfarmersmarket@gmail.com with any questions or comments.
- Information from Rosie Branson Gill. Photo at last year's market by Allison Goldsberry