When the 14th Dalai Lama made a return trip to the Kurukulla Center for Tibetan Buddhist Studies in Medford, he spoke at length in Tibetan during the October event. According to the Kurukulla Center, he offered a "private talk" with "many blessings," speaking in part about "equanimity, compassion, and Buddhist practice."
The Dalai Lama's remarks are now available in English. They were posted on the Kurukulla Center website and can be downloaded by clicking here.
The Dalai Lama is pictured below with Medford Mayor Michael McGlynn during his visit. Video of his visit is available on www.madeinemedford.com.
<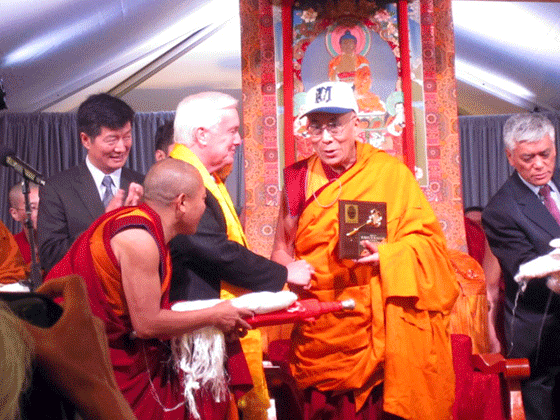 – InsideMedford.com