Thomas Edmund Convery, 88
|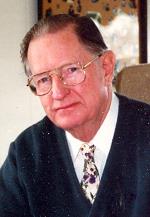 Mr. Thomas Edmund Convery, a life-long resident of Medford and beloved husband of Beverly A. (Wiltshire) Convery, died at his home in Medford on Saturday, May 4, 2013. He was 88 years old.
Born in Boston, Massachusetts, on February 24, 1925, Tom was a beloved son of the late Thomas B. Convery and Gertrude E. (Ready) Convery. In addition to Beverly, his beloved wife of nearly 62 years, Tom was the loving father of Thomas H. Convery of Wilmington, Timothy and his wife Sandra Convery of Canton, Dorothy and her husband Joseph Pirrello of Groveland, Mark and his wife Sandra Convery of Wilmington, Lawrence Francis Convery (deceased) and Katherine "Beth" and her husband Scott L. Govoni of Medford, grandchildren; Katherine "Susie" and Christopher Pirrello, Amy and her husband Vincent Cicci, Lauren and Kerri Convery, Sarah, Emily, Scott, Rebecca and Thomas Govoni as well as two great-grandchildren, Ava and Ella Cicci. He is survived by many nieces and nephews. Tom was the devoted brother of the late John J. Convery, Edward F. Convery and Mary E. Young.
Major (Ret.) Convery was a US Air Force veteran, entering the military on February 15, 1943 and received his honorable discharge on August 31, 1967, from Stewart Air Force base in New York. While in the military, Mr. Convery, received a direct commission during the Korean War and had the rare distinction of having served during three wars, World War II, Korea and Vietnam. Tom was a Civics and History teacher for the Medford Public School System for more than 25 years. Mr. Convery was the Head of Job Placement, a program at Medford High where he found jobs for more than 27,000 students and citizens of Medford.
Tom was a dedicated leader in his community with a passion for children, education and veterans. He was involved in countless charities and spearheaded many organizations such as the Salem Street Business Association, Mustang Hall of Fame and Sounding Board at MHS. He was a Past Grand Knight in the Dracut Knights of Columbus, a member of the Medford DAV, VFW Post 1012 and life member of the American Legion, Post 45 and the Irish American. Tom interviewed 95 World War II veterans with the segments being recorded and copies sent to the Library of Congress. In addition to writing a monthly column for the Medford Transcript, Tom wrote 6 books with all the proceeds, over $37,000, going to various charities. He was a strong supporter of Smile Train, the Friends of St. Francis Food Pantry, the Buddy Coholan Memory Loss Center, the Special Olympics, the New England Shelter for Homeless Veterans and Make A Wish. Mr. Convery was awarded the Citizen of the Year Award from the Medford Chamber of Commerce in 1976 and a lifetime achievement award from the Medford Historical Society in 2012. Tom has also served on the Medford Traffic Commission for many years.
Tom was an avid bowler, dancer and golfer who enjoyed vacationing in New Hampshire, supplying American flags for all, each year at the North Woodstock, Fourth of July Parade.
Above all, Tom was a devoted husband, father, grandfather, uncle and friend. He will be sorely missed.
His Funeral Mass will be celebrated in St. Francis of Assisi Church, 441 Fellsway West, Medford, Wednesday, May 8, 2013, at 10 AM. Visiting hours will be held in the church on Tuesday, May 7, 2013, from 3-8 PM. Services will conclude with military honors and interment in Oak Grove Cemetery in Medford. Contributions may be made in his name to Smile Train, P.O. Box 96231, Washington, DC 96231 or to St. Francis Parish, 441 Fellsway West, Medford, MA 02155. Arrangements have been entrusted to the Beals-Geake-Magliozzi funeral Home of Medford. For additional information, please visit, Beals-Geake-Magliozzi.
– Information and photo from Beals-Geake-Magliozzi