MHS Girls Hockey Team Recognizes Leaders at Banquet
|
The Medford High girl's varsity hockey team held its annual banquet on March 20th. Members of the team were recognized for their efforts on the ice and in the classroom. Awards were passed out and next seasons captains were named.
2013-2014 award winners:
Offensive Player of the Year – Brittani Lanzilli
Defensive Player of the Year – Adrienne Porrazzo
Unsung Hero – Marissa Williams
Most Improved – Ailish Fallon
M.V.P. (Co-winners) Brittani Lanzilli & Adrienne Porrazzo
Game Winning Goals Award:
Brittani Lanzilli (4)
Marissa Williams (3)
Nicole Mortell (1)
Mia Price (1)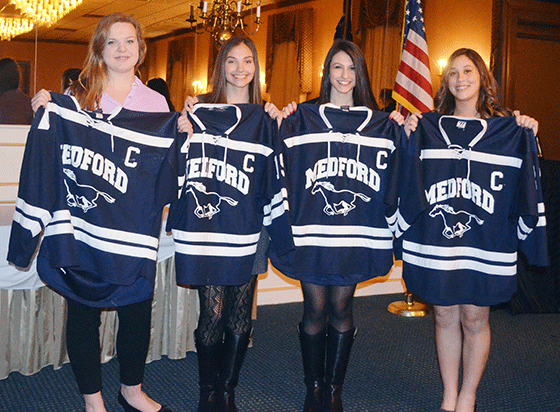 2014-15 captains Marykate Cullinane, Adrienne Porrazzo, Nicole Mortell, and Kayli Lanzilli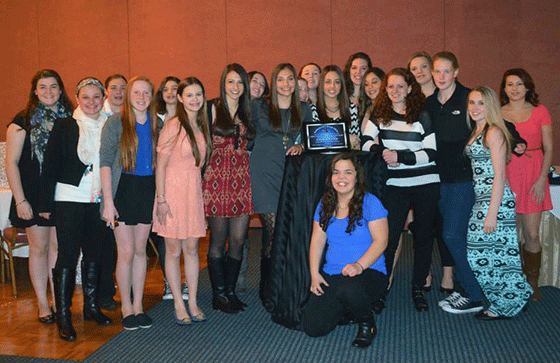 Lady Mustang hockey team with Mulloy Sportsmanship Award
– Information from Assistant Coach Josh Glionna. Photos by Judy Baruffaldi.