Medford Honors Krystle Campbell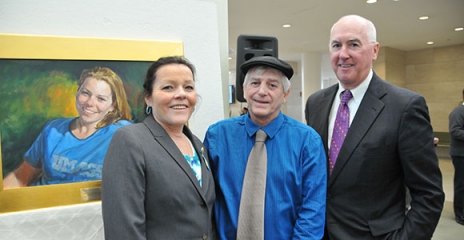 Medford native Krystle Campbell, 29, was among the three young victims killed by bomb explosions at the Boston Marathon. Campbell's family remains in Medford, where an outpouring of support and "Medford Strong" t-shirts have helped raise thousands of dollars for a scholarship in Krystle's name at Medford High School. Krystle's parents, Patricia and William, are pictured above with a portrait of her recently unveiled at UMass-Boston.
Missing MHS Student Found Safe
A Medford High School senior who disappeared while skiing made national news and was fortunately found safe after missing for nearly forty-eight hours.
Longtime City Councilor Retires, New Member Joins Council
City Councilor Robert Maiocco retired after thirty years on the Medford City Council. Newcomer Adam Knight defeated several other candidates in the municipal election in November for a spot on the Council. He will officially begin his two year term in January.
Tanker Overturns, Spills Fuel onto Road, into River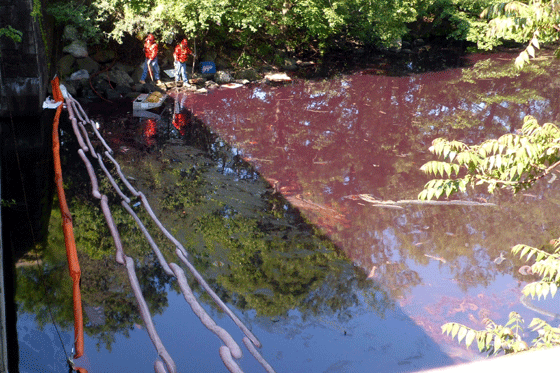 Nearly 10,000 gallons of home heating oil spilled onto Mystic Valley Parkway and into the Mystic River on the Medford/Arlington line following the rollover of a J.P. Noonan truck in May. The mess snarled traffic, prompted a massive clean up, and made nearby residents sick with fumes.
Mustang Football Team Competes in New Playoff System
The Medford High School football team competed under a new playoff system this past fall. The Mustangs won three games under new head coach Jason Nascimento and had a shot at earning a playoff bid for the first time in years.
Markey Wins Senate Seat, Clark Joins Congress
Longtime Democratic Congressman Edward Markey won a special election to the US Senate following John Kerry's appointment as Secretary of State. State Senator Katherine Clark, a Melrose Democrat, was recently elected to Congress to serve the rest of Markey's term, which expires in the fall of 2014. In other big political news, Medford resident and Attorney General Martha Coakley plans to run for Governor in 2014.
Komins Plead Not Guilty to Larceny Charges
Stanley and Stephen Komins, former board members of the West Medford Hillside Little League, plead not guilty to larceny charges. The father and son are accused of allegedly stealing thousands of dollars from the league. The scandal didn't dampen enthusiasm and support for Little League baseball in Medford, as the city's three leagues all merged to form one, which officially launched last spring.
Green Line Extension Prep Work Begins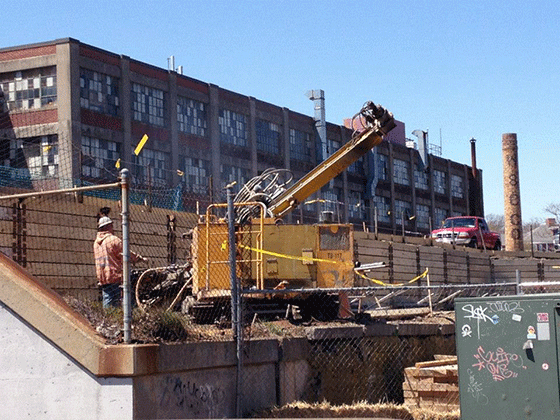 The Green Line extension to Medford and Somerville officially broke ground in April. The first phase included the widening of two railroad bridges in Medford and Somerville. The next phases of the Green Line extension will be both pre-construction and construction services for extending the Green Line from a new, relocated Lechmere Station to a College Avenue Station in Medford and a spur along the Union Square branch to Union Square in Somerville.
Medford Signs New 5-Year Agreement with Tufts University
Tufts University signed a new five year agreement with its host communities of Medford and Somerville. The agreement includes payments in lieu of taxes and support for academically talented students seeking to attend the university.
Traffic Commission Votes to Suspend Winter Parking Ban
The Medford Traffic Commission ended a much-maligned winter parking restriction that limited parking to one side of the street for four months. One-sided parking now goes into effect only during snow emergencies. The city has said the end of the ban is experimental this winter and the Police Chief reserves the right to re-instate the ban.
Medford Veterans Added to Honor Roll Park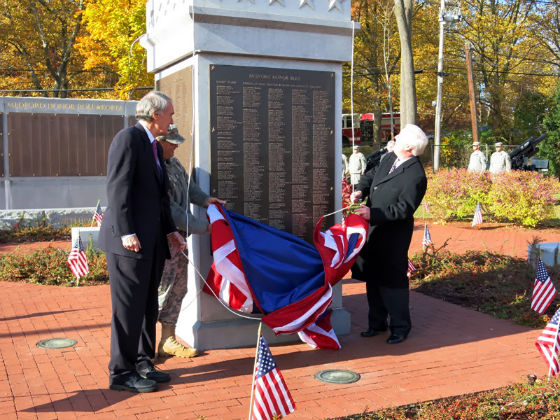 In November a plaque bearing the names of Medford veterans who served in recent conflicts in Iraq and Afghanistan was added to Honor Roll Park. The plaque was dedicated in a special public ceremony.
- InsideMedford.com